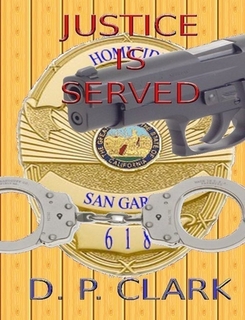 In the small town of San Garcia, California, criminals are systematically being murdered in the same exact manner in which they killed their own victims, with the crimes reenacted in painstaking detail. Working tirelessly on the case, they soon discover the killings to be the work of one man. The killer has a great deal of inside knowledge, leading them to wonder, can the killer possibly be one of their own?
Click
here
for a brief exerpt. (Be sure to zoom out.)
Movie Rights Available
I will entertain any reasonable offer for movie and or TV rights for this work and any subsequent works in the series.
News
I'm currrently researching and entertaining ideas for possible sequels. Writing of these will depend on reaction to this book.